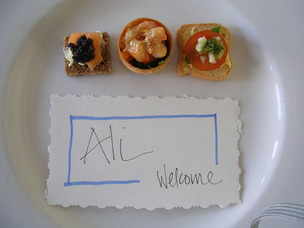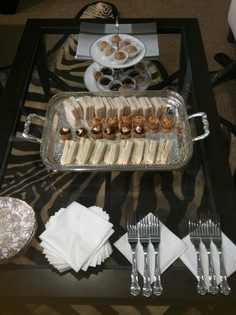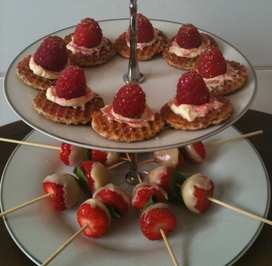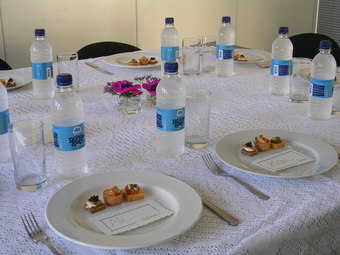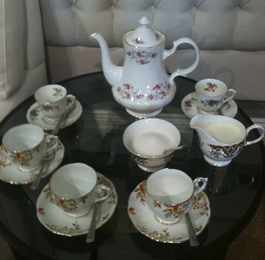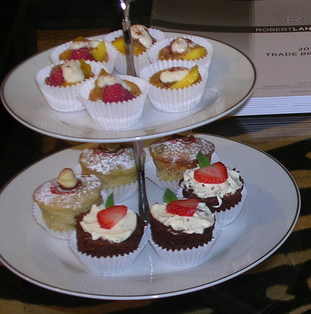 Office Catering
We are ready and on hand to help with your office catering requirements too! You can have a choice of our rustique sandwiches, tea sandwiches, salads, hot food ....
If, like me, you like things in nice packages, we could rustle up 'lunch bags' filled with lunch, crisps, cake of the day, water and will complete it with cutlery, napkin and a quote of the
day! (The quote is free on the house!)

Have a look at our sample sandwich menus. These can be expanded to suit your dietary requirements, special preference or just plain cravings! Top these delicious toppings
with our artisanal bread from Paul Rhodes London and you have a dream sandwich come true. Just get in touch with us!
Sandwiches - Rustique
poached chicken with tomato, salad and our house dressing
kitchen bacon, tomato, salad, ketchup & mustard
grilled chicken with cucumber, salad and curry vinaigrette
roast sausages, fried onions, tomato, salad & ketchup
smoked salmon, cream cheese, cucumber, salad & lemon
tuna, olive, tomato, salad & house dressing
eggs with smoked salmon
tuna, sweetcorn, mayonnaise, tomato, cheddar & salad
mozzarella, tomato, roquette & pesto
cheese, gherkin, tomato & salad
roast vegetables with feta & tomato
peanut butter and banana
cheddar cheese & pickle


Tea Sandwiches
tuna mayonnaise with sweetcorn & cucumber
ham & cheese
sliced egg, tomato & marie rose sauce
chicken coronation & cucumber
houmous, tomato & roquette
chicken with tomato & pesto
egg mayonnaise with cucumber
smoked salmon, cucumber & cream cheese
bacon and tomato
chicken Caesar
tomato, mozzarella & pesto
cheddar & tomato
chicken with satay with cucumber

(the above is just a few suggestions and we can add more variations if required.)

Sandwich Platters for meetings:
Sandwiches come on a selection of granary bread, ciabatta, bagel, wraps or croissants from Paul Rhodes London.
Please specify what bread & filling you would like when ordering.

All sandwiches are made to order and will require 24 hours' notice.
Any orders with less than 24 hours' notice needs to be arranged with Marie or Alex.